For a special treat on Friday,
August 21
and Friday,
September 4, 2009
, try
Kentuck Knob's Southern Terrace Tour
.
After an extended evening tour of the house, guests will be invited to enjoy apple pie and
Hagan's Pennsylvania Vanilla Ice Cream
on the southern terrace adjacent to the living room, relaxing while the sun illuminates the home and surrounding foliage as it sets over the mountain.
The tour is $100.00 per person and limited to 10 guests, but no less than two.
For more information, please email Marketing Director Patricia Coyle at
pcoyle@kentuckknob.com
.
To make reservations, please visit
http://www.kentuckknob.com/reservationinfo.html
or call 724/329-1901.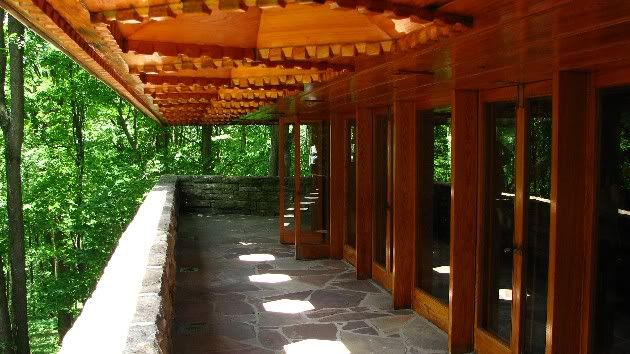 PHOTO BY
Jason Jack Miller