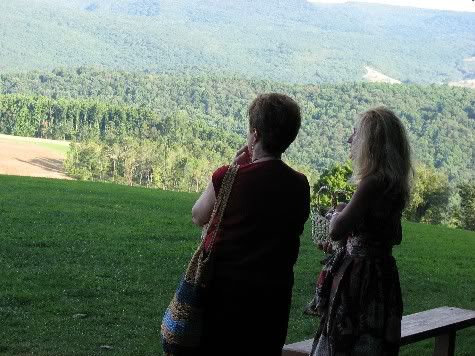 View from
Kentuck Knob
Photo by
Heidi Ruby Miller
Frank Lloyd Wright's House on Kentuck Knob
will offer
Sunset Tours
on
Saturday, November 14, 2009
and
Saturday, December 12, 2009
from
4:30 to 6:00 PM
.
This late afternoon tour is given by senior guides and includes all private spaces in the home. Hors d'oeuvres are served while you relax in the living room. Space is limited to ten guests, but no less than two. The price is $100 per person.
For more information or to reserve a spot, please contact
Kentuck Knob Marketing Director Patricia Coyle
at
pcoyle@kentuckknob.com
or
724/329-1640
.